Platinum Sponsors

VideoLectures.NET is an award-winning free and open access educational video lectures repository. The lectures are given by distinguished scholars and scientists at the most important and prominent events like conferences, summer schools, workshops and science promotional events from many fields of Science. The portal is aimed at promoting science, exchanging ideas and fostering knowledge sharing by providing high quality didactic contents not only to the scientific community but also to the general public. All lectures, accompanying documents, information and links are systematically selected and classified through the editorial process taking into account also users' comments.

STI International is a global network engaging in research, education, innovation and commercialization activities on semantic technologies working to facilitate their use and applicability within industries and society as a whole. Our mission is to exploit semantic technologies to address the various challenges associated with communication and collaboration at large scales. We acknowledge that these challenges include technical, social, policy and economic strands and thus our approach uses a hybrid combination of research, technology creation, exploitation, networking, dissemination, education and standardisation. In short our aim is to maintain semantics as an integral component of modern-day Information Systems leveraging the expertise and skillset of our Partners, Members and the wider semantic community.
Gold Sponsors

Siemens AG (Berlin and Munich) is a global technology powerhouse that has stood for engineering excellence, innovation, quality, reliability and internationality for more than 170 years. The company is active around the globe, focusing on the areas of electrification, automation and digitalization. One of the largest producers of energy-efficient, resource-saving technologies, Siemens is a leading supplier of efficient power generation and power transmission solutions and a pioneer in infrastructure solutions as well as automation, drive and software solutions for industry. With its publicly listed subsidiary Siemens Healthineers AG, the company is also a leading provider of medical imaging equipment – such as computed tomography and magnetic resonance imaging systems – and a leader in laboratory diagnostics as well as clinical IT. In fiscal 2018, which ended on September 30, 2018, Siemens generated revenue of €83.0 billion and net income of €6.1 billion. At the end of September 2018, the company had around 379,000 employees worldwide. Further information is available on www.siemens.com.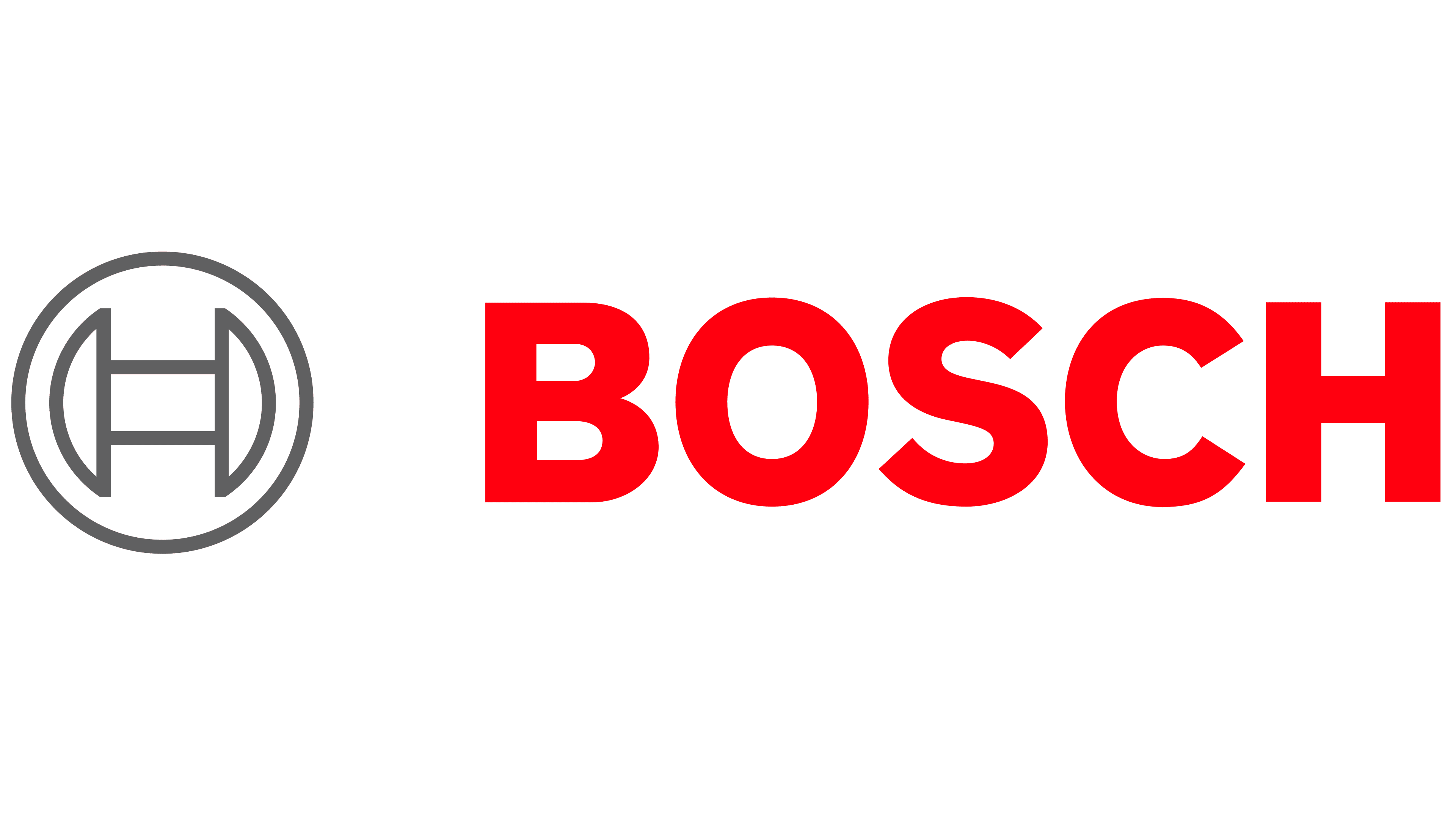 The Bosch Group is a leading global supplier of technology and services. It employs roughly 402,600 associates worldwide (as of December 31, 2021). The company generated sales of 78.7 billion euros in 2021. Its operations are divided into four business sectors: Mobility Solutions, Industrial Technology, Consumer Goods, and Energy and Building Technology. As a leading IoT provider, Bosch offers innovative solutions for smart homes, Industry 4.0, and connected mobility. Bosch is pursuing a vision of mobility that is sustainable, safe, and exciting. It uses its expertise in sensor technology, software, and services, as well as its own IoT cloud, to offer its customers connected, cross-domain solutions from a single source. The Bosch Group's strategic objective is to facilitate connected living with products and solutions that either contain artificial intelligence (AI) or have been developed or manufactured with its help. Bosch improves quality of life worldwide with products and services that are innovative and spark enthusiasm. In short, Bosch creates technology that is "Invented for life."
Silver Sponsors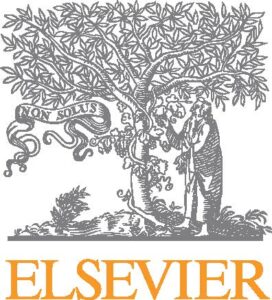 Elsevier
is a global information analytics business that helps scientists and clinicians to find new answers, reshape human knowledge, and tackle the most urgent human crises. For 140 years, we have partnered with the research world to curate and verify scientific knowledge. Today, we're committed to bringing that rigor to a new generation of platforms. Elsevier provides digital solutions and tools in the areas of strategic research management, R&D performance, clinical decision support, and professional education; including
ScienceDirect
,
Scopus
,
SciVal
,
ClinicalKey
and
Sherpath
. Elsevier publishes over 2,500 digitized journals, including
The Lancet
and
Cell
, 39,000 e-book titles and many iconic reference works, including
Gray's Anatomy
. Elsevier is part of
RELX Group
, a global provider of information and analytics for professionals and business customers across industries.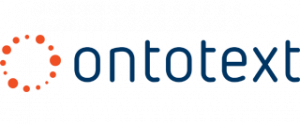 Ontotext is a global leader in enterprise knowledge graph technology and semantic database engines. Ontotext employs big knowledge graphs to enable unified data access and cognitive analytics via text mining and integration of data across multiple sources. Ontotext GraphDBтм engine and Ontotext Platform power business critical systems in the biggest banks, media, market intelligence agencies, car and aerospace manufacturers. Ontotext technology and solutions are spread wide across the value chain of the most knowledge intensive enterprises in financial services, publishing, healthcare, pharma, manufacturing and public sectors. Leveraging AI and cognitive technologies, Ontotext helps enterprises get competitive advantage, by connecting the dots of their proprietary knowledge and putting in the context of global intelligence.

Springer is part of Springer Nature, a leading global research, educational and professional publisher, home to an array of respected and trusted brands providing quality content through a range of innovative products and services. Springer Nature is the world's largest academic book publisher, publisher of the world's most influential journals and a pioneer in the field of open research. The company numbers almost 13,000 staff in over 50 countries and has a turnover of approximately €1.5 billion. Springer Nature was formed in 2015 through the merger of Nature Publishing Group, Palgrave Macmillan, Macmillan Education and Springer Science+Business Media. Find out more: www.springernature.com

Semantic Technology Institute (STI) Innsbruck (www.sti-innsbruck.at) is a leading research group in semantic technology at the Department of Computer Science at the University of Innsbruck, Austria, engaged in research and development to bring information and communication technologies of the future into today`s world.
Bronze Sponsors

IOS Press is an independent, international STM publishing house established in 1987 in Amsterdam. One of our guiding principles is to embrace the benefits a lean organization offers. While our goal is to keep things simple, we strive to meet the highest professional standards. Our business practices are straightforward, transparent and ethical. IOS Press serves the information needs of scientific and medical communities worldwide. IOS Press now publishes more than 100 international journals and approximately 75 book titles each year on subjects ranging from computer sciences and mathematics to medicine and the natural sciences. Please visit iospress.com to find out more.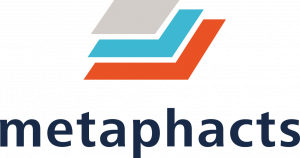 metaphacts is a Germany-based company delivering metaphactory – a platform that empowers customers to accelerate their knowledge graph journey and drive knowledge democratization, improve data literacy and reach smarter business decisions with data. The metaphacts team offers unmatched experience and know-how around enterprise knowledge graphs for our clients in areas such as pharma and life sciences, engineering and manufacturing, energy, finance, business, and cultural heritage.